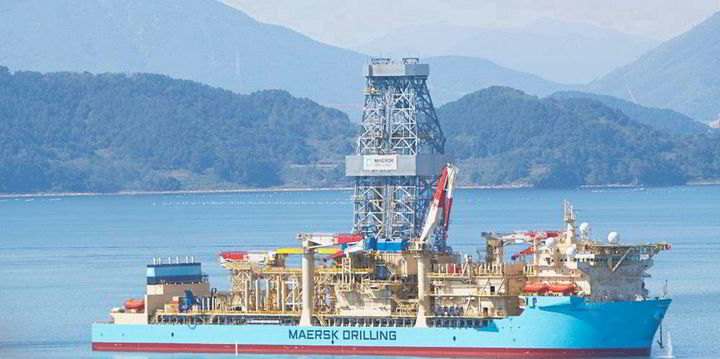 A round of applause, please, for the industry winners
The Oscars, Emmys and Tonys may be recognized around the world – certainly in the entertainment industry – but the award winners in the oil and gas industry are rightly just as proud of the recognition. of their peers, although usually on a smaller stage.
Maersk Drilling celebrated last week after British supermajor Shell named its drillship Maersk Viking as "2021 Global Rig of the Year" in the floater category.
Last April, the drillship began a two-year exploration program with Brunei Shell Petroleum (BSP) and Shell applauded its "excellent overall performance in all areas, including safety, operational efficiency and safe and successful start to the campaign".
Maersk Drilling's relationship with BSP dates back to 2007 and has resulted in multiple Rig of the Year awards, including three consecutive wins in the jack-up category for the Maersk Convincer from 2018-2020.
Meanwhile, Italian energy giant Eni was last week named the upstream industry's "most admired explorer" in consultant Wood Mackenzie's annual exploration survey, and Eni also won WoodMac's discovery of the year for its discovery at Baleine off the Ivory Coast.
This is the fourth time in seven years that Eni, headquartered in Rome, has won the top prize.
The article continues below the ad
WoodMac also named US operator Hess as E&P Explorer of the Year "in recognition of its participation in the huge string of giant successes in Guyana every year since 2015 that have transformed the business".
QatarEnergy was named National Oil Explorer of the Year for pursuing a highly successful international exploration strategy by partnering with the majors in some of the world's most promising basins.
"Since 2019, these high-impact, deep-sea wildcats have proven themselves in Cyprus, South Africa, Guyana and Namibia," the Edinburgh-based consultancy said.
Earlier in June, Thai national upstream company PTTEP found itself in the spotlight, being hailed as the Asia-Pacific National Oil Company of the Year at the Asia Pacific Energy Capital Assembly in Singapore.
PTTEP noted that the award represents "a regional benchmark of excellence for individuals and businesses, working in the energy sector at the forefront of its operational performance, value creation, exceptional financial transactions and first order".
Upstream congratulates all winners!