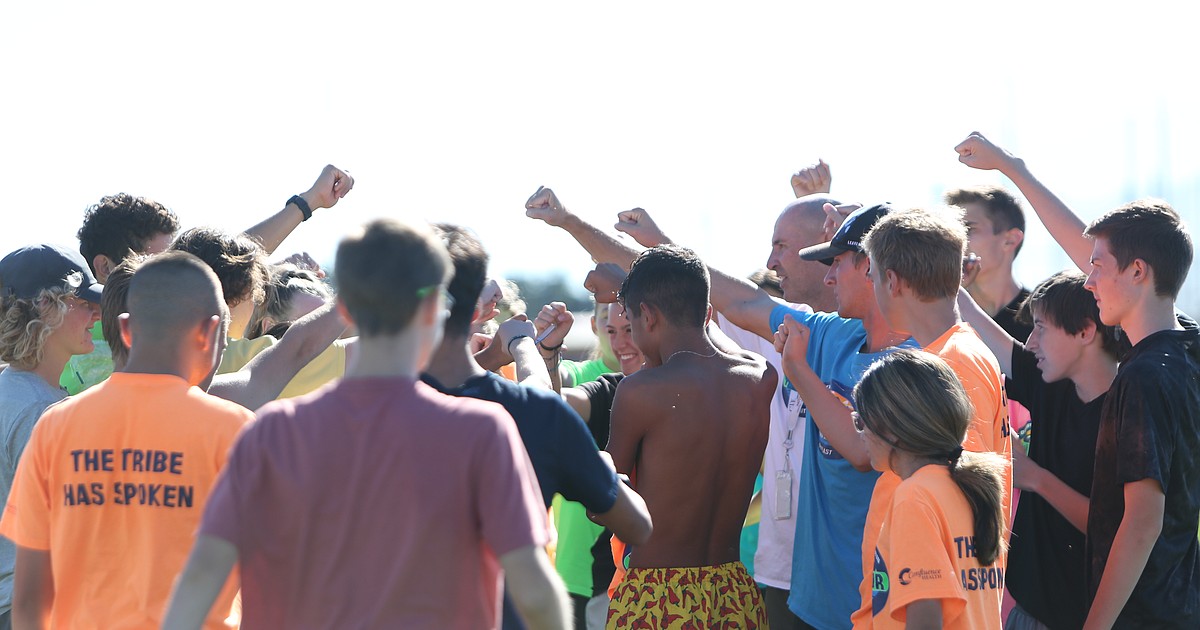 Aloha summer | Herald of the Columbia Basin
MOSES LAKE – The Moses Lake cross-country team will start the season away from their home country, traveling to the Iolani XC Invite held on the island of Oahu in Hawaii.
"My seniors started planning this trip when they were freshmen," said Moses Lake Cross Country head coach Larry Dagnon. "They started a year in advance, almost everyone had their money, then it got canceled last year and the year before, and now we're finally going."
Before the pandemic, the trip sent runners to Hawaii every two years for the meet, before the meet was canceled in 2020 and 2021.
"It took a while," said Moses Lake Cross Country head coach Larry Dagnon. "All earned it, no one's mother or father just gave them money."
The Moses Lake runners raised money for the trip by completing tasks such as bake sales, hauling dirt, pulling weeds, babysitting and more, which were organized by Dagnon. and the money won was allocated to the cost of participating in the competition.
"The school doesn't pay for any of that, it's all the money raised by the athletes," Dagnon said. "Each runner had to find just under $1,300, and $1,300 x 30 is $39,000."
Many runners look forward to the trip as a team bonding experience, spending five days in Hawaii while running and sightseeing. The team will visit Diamond Head sites, beaches and other local attractions.
"I can't wait to join the team because they're like my family, so I can't wait to bond with them," said Moses Lake runner Ashlee Scheel. "And I'm looking forward to being able to compete in a bigger race."
With the trip taking two years due to COVID, this will be a first trip to the country's 50th state.
"I took this opportunity because I really want to get to know the team better and grow together as a team," sophomore Jaciel Valdez said. "Me personally, I've never flown, I've never been to Hawaii. It would be really nice, (see) new places.
The race course takes place at Kualoa Ranch in the Kaaawa Valley, home to various film and television locations including Jurassic Park, Lost and many more.
"I'm really excited because all the seniors have been waiting a long time to go, and it's going to be really fun," said Moses Lake senior Marissa Bischoff. "Racing is where Jurassic Park was filmed, so obviously I'm really excited to go compete, but I'm also really looking forward to the culture that we're going to experience."
"It shows me that they think about the sport year-round," Dagnon said of what the fundraising efforts meant to him. "That they engage in what we do all the time, and for a lot of them that has been a huge part of their lives."
In addition to the excitement of returning to the trip to Hawaii, the racers at Moses Lake trained on a variety of cross-country aspects, with a new emphasis on the mentality of a racer during a competition.
"We worked to become faster, more improved at every level," Dagnon said. "(Mental training) has been our big boost, and nutritionally so they can achieve their dreams. We're really trying to train a lot more mentally than ever, because most runners at level 4A are very similar in terms of level of conditioning and ability. So what's going to separate you? It's what's between your ears.
After the Iolani meet, Moses Lake kicks off its West Coast regular season Sept. 17 at the Apple Ridge Run Invite.
"I can't wait to see how our team is going to race because they all look really good this year," said junior Noah Bingham. "I think we have a good shot at the state."
Moses Lake departs for the Iolani meet on Wednesday morning, and the meet is on September 10. More information about the meet can be found at https://www.iolanixc.com/ixci.
Ian Bivona can be reached at [email protected]
Program
September 10 – Highlander Invitational
September 10 – Iolani XC Invitational
September 17 – Apple Ridge Run Invitational – 2A, 3A, 4A
September 22 – CBBN League Meeting #1
September 24 – Connell Invites
September 29 – Central Windermere Basin Colockum Clash (Quincy)
October 7-8 – Nike HOLE IN THE WALL XC INVITATIONAL
Oct. 8 – 53rd Max Jensen Richland Invitational
October 13 – Moses Lake Invitation to the Gorge