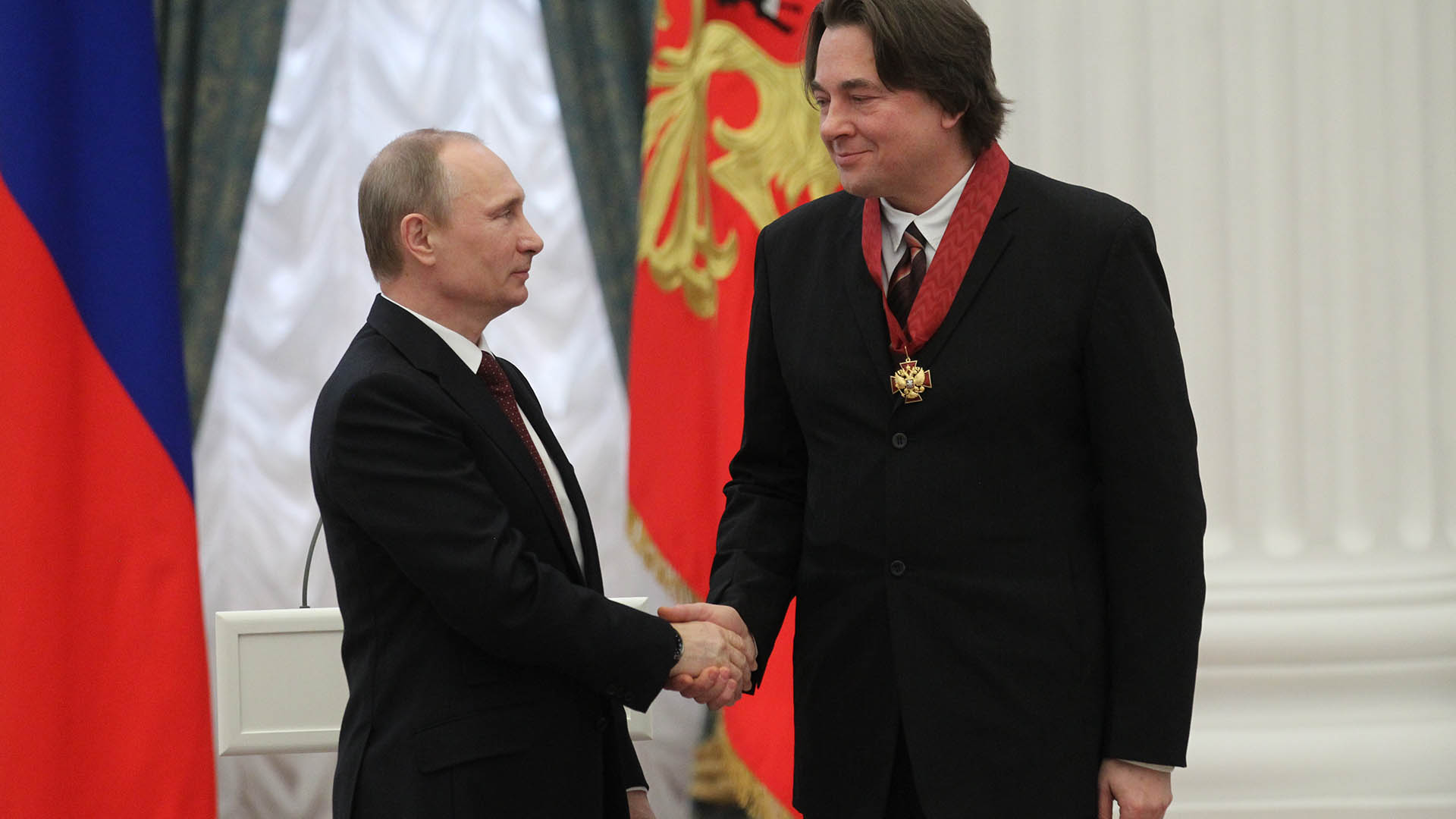 Canada sanctions 10 Putin allies, including top Russian TV propagandists
In another Western response to Russia's invasion of Ukraine, Canadian Prime Minister Justin Trudeau announced economic sanctions against 10 close allies of Russian President Vladimir Putin, including prominent media and apparatus figures. Russian information.
Among those targeted by the Canadian sanctions are Konstantin Ernst, considered Putin's best image-maker and the head of the Channel One television channel, as well as television personality Vladimir Solovyov and Margarita Simonyan, editor-in-chief of the state television news network and Russia Today. Press Agency.
"These sanctions will increase the pressure on Russian leaders, including Putin's inner circle," Trudeau told reporters Monday in London, where he met British Prime Minister Boris Johnson and Dutch Prime Minister Mark Rutte.
Trudeau said the names of those sanctioned came from a list compiled by imprisoned opposition leader Alexei Navalny, and includes former and current government officials, oligarchs and supporters of the Russian regime.
Others newly sanctioned include: Health Minister Mikhail Murashko, Agriculture Minister Dmitry Patrushev, Oligarch Oleg Deripaska and State Duma member Pavel Krasheninnikov, among others.
Last October, Ernst was the subject of an expose by the International Consortium of Investigative Journalists, which revealed that the propaganda chief had a secret stake in a real estate privatization deal funded by an Israel-linked bank. State.
The ICIJ investigation, part of the 2021 Pandora Papers investigation, showed Ersnt was a secret partner in a deal to buy 39 valuable Soviet-era cinemas and surrounding properties from the city of Moscow. The deal was financed by VTB Bank, one of the sanctioned banks, also known as Putin's "piggy bank". The properties were sold at the minimum price set by an auction organized by the Moscow government to layers of shell companies.
Pandora Papers documents show that Ernst also benefited from a $16.2 million loan – from a Cypriot bank partly owned by VTB – used to fund his participation in the deal. Records also show the bank instructed offshore lawyers to keep documents detailing Ernst's connection to the loan out of government archives in the British Virgin Islands, where the shell companies concealing the deal were formed.
Additionally, the Pandora Papers documented how Ernst was joined in the partnership by a Russian media personality who is linked to some of Putin's closest and most powerful allies, including Ernst's bosses at Channel One.
Ernst acquired his stake in the deal just months after his triumph producing the opening and closing ceremonies of the Sochi 2014 Winter Olympics, a dazzling spectacle that garnered critical acclaim and was widely credited with strengthening the international position of the then declining Russian leadership.
At the end of 2019, Ernst's stake in the cinema development deal was worth around $140 million, according to Cypriot company records.
Ernst served as the head of Channel One, Russia's main television network, for as long as Putin was president, and was instrumental in shaping Putin's image as the savior of the Russian state.
In an email exchange with the ICIJ last fall, Ernst denied hiding his involvement in property development or doing anything wrong. "That's how my parents raised me," he wrote.
He said, "I'm not going to answer your questions, not because I'm afraid of anything, just because I'm more than sure you're not an independent investigative company but a organization commissioned by the American secret services. And it has nothing to do with independent journalism.
He then sought to retract when the ICIJ did not agree to publish his email in full.