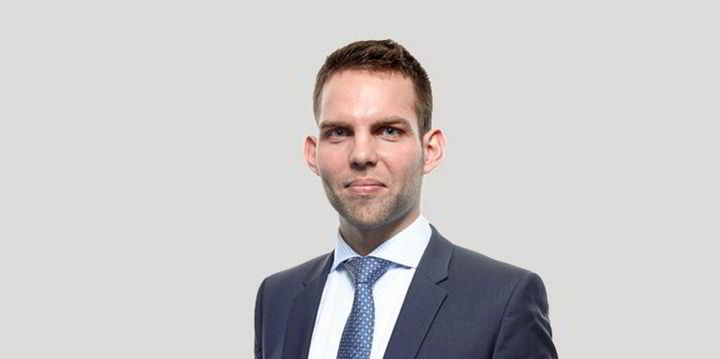 Ex-lawyer Rasmus Knudsen promoted to CFO of Monjasa Group
Danish bunker and tanker group Monjasa has strengthened its corporate governance by promoting Rasmus Ravnholdt Knudsen as group chief financial officer.
He is stepping down as group vice president after joining the company in 2013.
Monjasa said the new chief financial officer will play an "significant additional role in ensuring strong and ongoing corporate governance" in oil, marine, offshore logistics and IT consulting operations.
"Since assuming senior management in 2019, Rasmus has contributed significantly to the strategic and financial development of Monjasa by becoming one of the world's top 10 marine fuels suppliers."
The role of group finance director requires a deep understanding of the business, as well as the industry complexities arising from global maritime operations, the company says.
Knudsen will oversee financial reporting, trade finance and business intelligence.
The article continues below the ad
"Furthermore, given Rasmus' legal background, he will continue to take responsibility [for] Monjasa's legal department," Monjasa said.
Legal background
The new role is part of the management team with managing director Anders Ostergaard and managing director Svend Stenberg Molholt.
Knudsen began his professional life as an assistant attorney in 2012, but decided to pursue a career in oil and shipping with Monjasa the following year.
He started as legal counsel and became vice president in 2020.
In November, Monjasa brought two of its experienced traders from Cyprus to set up an office in Athens.
Commercial director Christos Doulaveris and senior trader Minas Tsokopoulos have laid the foundation to meet growing demand across the Mediterranean.
Doulaveris has been with Monjasa since 2016, having led fleet operations for Star Bulk Carriers, Product Shipping & Trading and Fairdeal Marine Services.
Tsokopoulos joined in 2017 after an internship at Azora Marine Co.
Monjasa opened its base in Limassol, Cyprus in 2016.