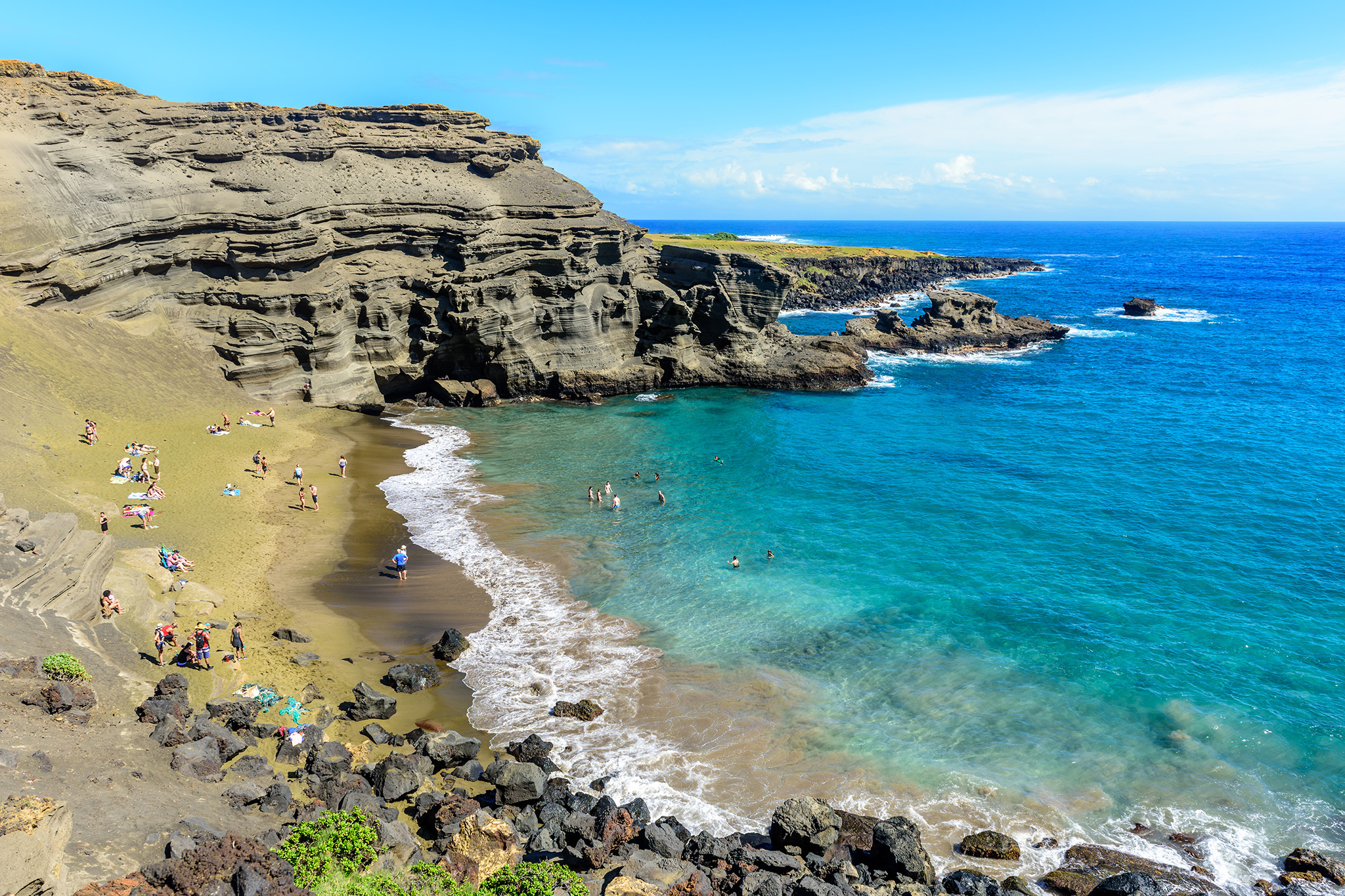 Illegal off-roader on Hawaii's green sand beach marks the land
There are only four green sand beaches on Earth, and Hawaii has one. Located at the southern tip of the island of Hawaii, in the Kau District, Papakolea Beach has rare olivine sands, created by a volcanic cinder cone. But the beauty of the region masks the problems that surround it.
An hour and a half drive from Kona and two hours from Hilo, South Point is rural and undeveloped. Visitors and residents have severely scarred the land by illegally creating their own roads. A significant amount of damage was caused by the resulting network of dirt roads, with ruts as deep as 8 feet, to get to the beach and other surrounding areas of Ka Lae (Hawaiian for "The Point") , nicknamed the southernmost point of the United States.
"This sacred and precious place for the people of Kau has been desecrated and exploited by off-road enthusiasts, thoughtless actions of visitors and sport fishermen despite the presence of iwi kupuna [ancestral bones and burials] and sacred sites," the Department of Hawaiian Home Lands said in a 2016 South Point Resource Management Plan outlining the issues. "The people of Kau are pleading to 'let the land heal' so that what is left of this fragile ecosystem can be shared with future generations."
DHHL is the governing body responsible for managing South Point's lands, which are held in a trust to be used for Native Hawaiian beneficiaries.
But with much of its budget earmarked for Hawaiian homes, the department lacks the funds to have someone there 24/7 to enforce the rules.