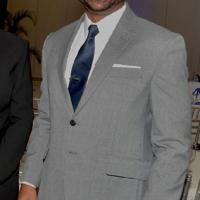 Market making comes to local equities | Local company
Jamaican financial group NCB's T&T subsidiary is preparing to launch market making on the Trinidad and Tobago Stock Exchange (TTSE), Steven Gooden, chairman of Port of Spain-based NCB Merchant Bank, said in an interview. granted to the Sunday Express yesterday. .
He gave a presentation Friday on "The Role of the Market Maker in Building Stronger Capital Markets in the Caribbean" at the TTSE's 40th Anniversary Conference at the Hyatt Regency.
Speaking as president of the Jamaica Security Dealers Association, Gooden defined a market maker as "a market participant, generally a securities dealer (broker) in our marketplace, who buys and sells securities at any time for his own books, in return for a profit."
He said market makers help keep financial markets functioning smoothly, making it easier to buy and sell securities.
Market makers do this "by buying securities when there is oversupply in the market and selling securities when there is insufficient supply," the executive said.
"When the demand for a security is low and the supply is high, the market maker will buy the securities. When the reverse is true, market makers will supply the market with securities to meet the demand. In doing so, they help ensure an adequate volume of securities so that trades can be carried out seamlessly at all times, i.e. market makers provide liquidity," he told participants at the Regarding the benefits that market makers bring to stock markets, Gooden cited the following:
• By providing liquidity to financial markets, they help support price discovery. They are prepared to provide quotes for securities, thereby providing the market with prices where transactions can actually take place.
• Market depth is also closely related to liquidity. In deep markets, large trades can be executed without having a significant impact on prices;
• In times of financial stress, markets become more…and the gaps between supply and demand are wide due to imbalances in supply and demand, participation of market makers increases significantly
• They play an essential role in the success of operations on the primary market (Initial Public Offerings of shares). By taking a position on these trades, potentially taking over the excess supply of primary market securities, market makers enable more primary market trades to be executed more quickly.
Gooden explained that NCB Capital Markets, which is the parent company of NCB Merchant Bank, acts as market maker in both the primary (IPO) and secondary market.
NCB Capital Markets served as prime broker for six IPOs on the Jamaica Stock Exchange between 2017 and 2021. On all occasions, the securities company acquired shares of the companies for its own account. This included the IPO of the TransJamaican Highway, which raised US$100 million in 2020. NCB Capital Markets acquired shares worth US$15 million in this IPO.
Jamaican brokerages also collaborate to create markets when large blocks of shares are available for sale by institutional investors.
Gooden cited the offer to sell 13% of shares in Seprod in 2018 and 15% of shares in Jamaican cigarette distributor Carreras. He said NCB Capital Markets acquired some of the shares in those offerings for its own portfolio.
"In many cases, when there's an oversupply of stocks in the market, we take a stand," Gooden said.
The CFO said that more important than the balance sheet of an individual brokerage firm, there should be multiple participants in the ecosystem, acting as market makers.
"This is because market making requires the active buying and selling of securities, so the more market makers there are in the ecosystem, the more dynamic it becomes."
He said most of the 15 brokerages in Jamaica participate in making the market.
On the issue of securities dealers' balance sheets and their ability to engage in market making, Gooden said: "Ultimately, the securities dealer or brokerage firm must determine its appetite for the risk and, to determine their risk appetite, must determine how much money they want to allocate to market making," Gooden said.
When asked if NCB Merchant Bank (T&T) had the track record to be a market maker on the TTSE, Gooden, who is the CEO of Kingston-based NCB Capital Markets, said: "He has the track record and it can also count on the balance sheet of the wider group of NCBs. So we're not limited to the balance sheet here at T&T. »
NCB Merchant Bank became the seventh brokerage firm registered with the TTSE in an official ceremony on June 8, 2021. Gooden said the securities firm has spent time since becoming a member of the TTSE developing its infrastructure internal capabilities.
"I would say 2023 is when you are going to see NCB Merchant Bank's presence in the T&T market."
The TTSE now has eight member firms following the formal registration and signing ceremony to welcome Sheppard Stockbroking, a wholly owned subsidiary of Sheppard Securities, on July 22, 2022.
"Investors want comfort"
TTSE CEO Eva Mitchell spoke about market making in a September 20, 2022 interview with Kalilah Reynolds, host of the Jamaican web-based trade show, "Taking Stock".
"When we talk about liquidity, investors want to know that when they buy a stock or take a position in a stock, they are able to sell it.
"That's all sorts of a concern any investor would want. You wouldn't want to hold onto a stock and not be able to sell it whenever you want.
"To do this, the Exchange is looking at ways to improve our market structure and add market participants or market makers within our market structure who would step in and provide the level of liquidity for certain securities.
"So, for example, a particular security is listed on our Exchange and an investor wants to get out of the security or buy the security, there is a structure that exists regionally and internationally where the Exchange works with a dedicated person along with that company listed.
There is some sort of structure or organized way in which the investor can easily enter and exit a position without having to worry about the liquidity of that particular security.