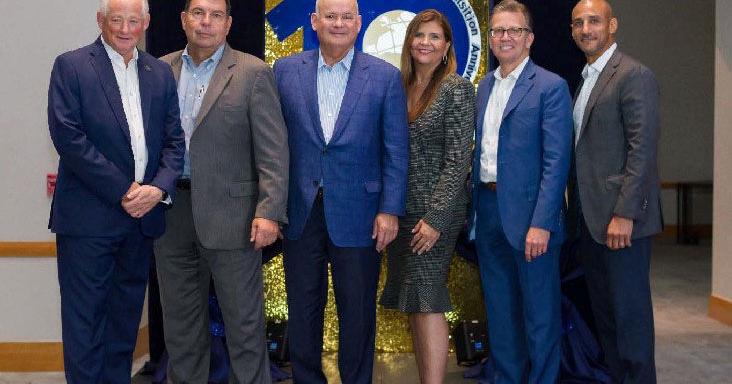 Pan-American Life nears '19 numbers | Local company
DESPITE the challenges posed by the Covid-19 pandemic, Pan-American Life Insurance Group (PALIG) is expected to return to 2019 profitability.
The chairman and CEO of the board, José S Suquet, said during the company's tenth anniversary celebration in the Caribbean at the Hyatt Regency Hotel last week.
"We are 80% close to our 2019 profitability. The good thing is that we have maintained our revenue machine. Our revenue increase was around 3-5% in 2021 and 2025.
"At Pan-American Life, we don't belong to anyone but our policyholders. We are a mutual holding company. Many of our colleagues, especially local ones, have been taken over by banks or private equity firms, but we continue to be independent. We are very interested in the opportunities, "said Suquet. He noted that some companies have not fared well during the pandemic, so there may be opportunities that PALIG can look into, but he does not wish to disclose more at this time.
Suquet told the media that PALIG is expected to generate $1.4 billion in global revenue as its life insurance business in the Caribbean region has grown exponentially, accounting for 45% of the premium of its international territories.
"Caribbeans believe much more in insurance than many of our Latin American countries. This is why the growth is so much greater in the region," he said.
The Chief Executive Officer pointed out that during the pandemic, PALIG paid US$135 million in life and health insurance claims.
"It was a very humbling experience for me. Because I got to see some of the stories, behind the number and the suffering of the families, throughout our footprint and we were there for them.
"Rating agencies have given us A' ratings and a positive outlook throughout the pandemic…a testament to our financial strength and resilience. Many companies, within the industry, have either been downgraded or placed under a negative outlook, due to the Covid claims experience," Suquet pointed out.
Meanwhile, when asked about the government's proposal to extend the retirement age from 60 to 65, PALIG's managing director for the Caribbean, Greer Quan, said the company was already offering longevity packages for individuals in their career and their life.
"Even though the retirement age range is changing due to longevity, with people living longer, the fact that our products also match some of these lifestyle enhancements is yet another testament to what Pan American Life is doing. in the Caribbean. As an employer ourselves, our retirement age is already 65. We therefore understand very well what it means to insure and take care of the entire life cycle of our insurance," Quan added.
In PALIG's financial results ending December 31, 2021, revenue was US$1.221 billion, an increase of 3% over 2020. Total premiums increased 6.5% to 1. 3 billion US dollars.
He noted that 2021 pretax operating profit (PTOI) was $37 million, impacted by US$90 million paid in Covid-19 claims and investments that made great strides towards significant advancement. technological resources and digital transformation.
The insurance company's net profit for 2021 was US$45 million, while total assets rose 2% from a year earlier to US$6.9 billion.