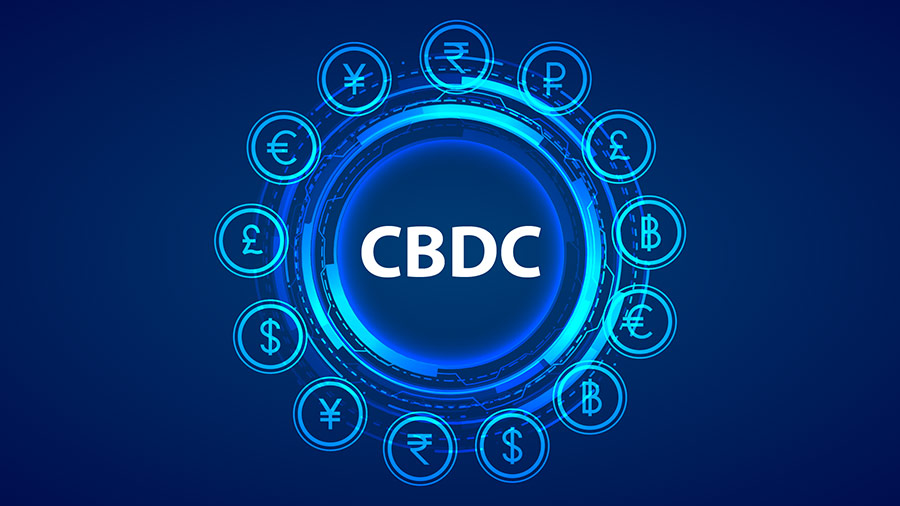 What is the digital rupee
During the release of its concept note on Central Bank Digital Currency (CBDC), also known as "Digital Rupee", the Reserve Bank of India (RBI) indicated that it will soon begin the limited pilot launch of the digital rupee. in India for specific use cases. We provide a brief summary of everything we know about the digital rupee so far.
---
The Reserve Bank of India (RBI) recently indicated that it will soon begin limited pilot launches of Central Bank Digital Currency (CBDC), also known as digital rupee, for specific use cases.
In its latest digital rupee concept note published on October 7, 2022, the RBI also stated that there could be two broad categories of digital rupee usage – retail and wholesale – allowing businesses and consumers to use digital currency seamlessly for various transactions. .
Here is a brief summary of everything we know about the digital rupee so far.
What is the digital rupee?
According to a 2018 report by CPMI-MC, CBDC or digital rupee is defined as a new variant of central bank money different from physical cash or central bank reserve/settlement accounts. That is, a central bank liability, denominated in an existing unit of account, which serves both as a medium of exchange and as a store of value.
The RBI defines the digital rupee as the legal tender issued by the central bank in digital form and postulates the following characteristics for a unit to be called an Indian digital rupee:
The digital rupee is a sovereign currency issued by the RBI in accordance with its monetary policy
It appears as a liability on RBI's balance sheet
It must be accepted as a form of payment, legal tender and safe store of value by all citizens, businesses and government agencies.
The digital rupee is to be freely convertible into commercial bank money and cash
It must be a fungible legal tender for which holders do not need to have a bank account
Reserve Bank Digital Payments Index (RBI-DPI)

Period

RBI-DPI

March 2018

100

March 2019

153.47

September 2019

173.49

March 2020

207.84

September 2020

217.74

March 2021

270.59

September 2021

304.06

March 2022

349.30
The RBI-DPI index, which reached 349.30 in March 2022, demonstrates significant growth in the adoption and deepening of digital payments across the country since its inception.
What are the different types of digital rupees?
Based on the use and functions performed by the digital rupee and taking into account the different levels of accessibility, the CPMI-MC 2018 report delineates two main types of digital rupee:
General purpose or retail (CBDC-R): This is an electronic version of cash primarily intended for retail consumption. They can be made available to all private sector entities, non-financial consumers and businesses.
Wholesale (CBDC–W): They are designed for restricted access by financial institutions. They could be used to improve the efficiency of interbank payments or securities settlement, as seen in the Jasper (Canada) and Ubin (Singapore) projects.
Rationale for Launching Digital Rupee in India
India has seen notable progress in enabling digital infrastructure and has provided a strong ecosystem for the proliferation of fintech companies. India's digital payments ecosystem has also seen remarkable success.
Supported by affordable, accessible, convenient, efficient, safe and secure payment systems, the RBI-backed digital rupee system will further propel India's digital economy and make monetary and payment systems more efficient.
Other countries like Sweden, Denmark, Germany, etc. have also adopted CBDCs on a large scale, due to various factors such as the decrease in the use of paper money and the desire to make currency issuance more efficient. Countries with geographical barriers like the Bahamas and the Caribbean, with a small and a large number of scattered islands, have adopted CBDCs to restrict the physical movement of money.
How is the digital rupee different from other forms of digital currency in India?
While cash in digital form is predominant in India, for example – in bank accounts recorded as accounting entries on commercial bank ledgers, digital rupee would be different from existing digital cash available to the public as it would be a liability of the RBI, not a commercial bank.
How will the digital rupee work?
The transfer of the digital rupee to the general public will be implemented through a token-based system. The party transferring the digital currency must have the recipient's public key (similar to the digital address). The transfer is then performed using the recipient's private key (a unique password) as well as the public key.
Although issued by India's central bank, commercial banks in the country can continue to distribute the digital currency. It must be kept in an electronic wallet provided by a bank or any registered service provider.
Transactions are likely to be partially anonymous, with the possibility of mandatory disclosure for transactions of larger amounts, while those of smaller amounts may remain anonymous, just as in cash transactions.
---
About Us
India Briefing is produced by Dezan Shira & Associates. The firm assists foreign investors across Asia from offices around the world, including Delhi and Mumbai. Readers can write to [email protected] for more support on doing business in India.
We also maintain offices or have alliance partners assisting foreign investors in Indonesia, Singapore, Vietnam, Philippines, Malaysia, Thailand, Italy, Germanyand in the United States, in addition to practices in Bangladesh and Russia.